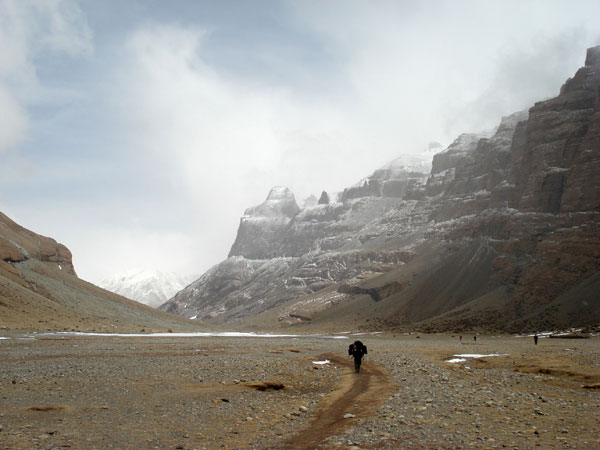 Walking up the Valley of the Gods towards Kailash which would be in the background in better weather. At this point we hadn't seen the mountain yet; we had had snow and drama for two days. Ahead is Guru Rinpoche's torma.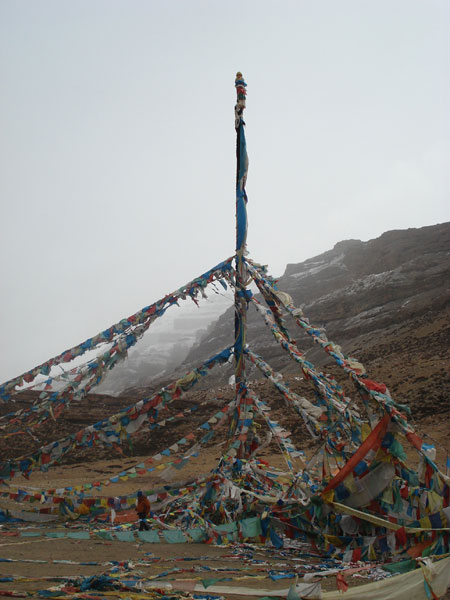 The navel of the universe.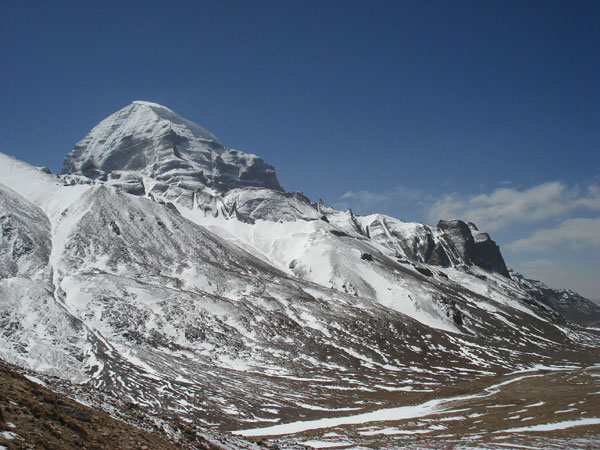 Looking back down the valley the next day in better weather.