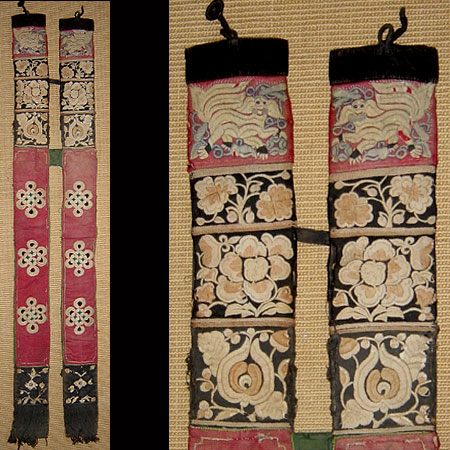 Click on the photo for a close-up of the snow lions.

12. Tibetan Hair Decoration. Cotton. A pair of heavy (4 layers of fabric) embroidered and appliqued strips that are worn buttoned into the top of a woman's braids. Wonderful embroidery, some wear. Length (each) 40", width 4". $250.
Home || The Catalog || Tibet Travel Update || Contact Us!