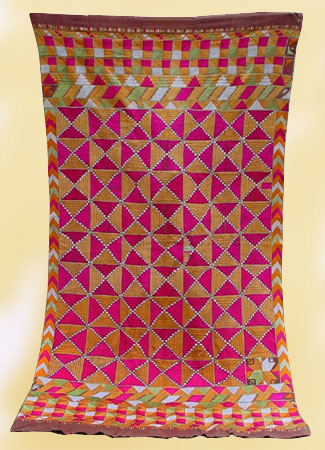 Click on the photo for a close up of the embroidery.

5. Phulkari Headcloth. Mid 20th century, silk on cotton. Punjab area, India or Pakistan. "Phulkari", literally "flower work" is worked from the reverse, leaving a dense pattern on one side and very little on the other. Silk floss threads, imported from Afghanistan and Kashmir, are essential to the rich effect. Width 48", length 90". Very good condition with two spots of slight wear. $400.
Home || The Catalog || Tibet Travel Update || Contact Us!