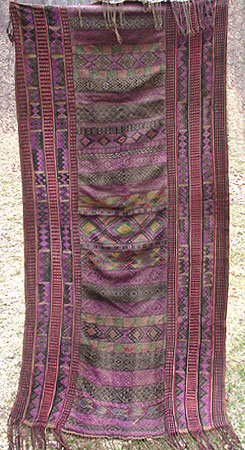 Click on the photo for a close-up.

4. Chaksey Pangkep. Bhutan, cotton supplementary weft. Used as a lap cloth or to cover the arm while serving the nobility. This example is of the type known as Chukep because of its intricate and varied weaving. Width 40", length 80". $195.
Home || The Catalog || Tibet Travel Update || Contact Us!