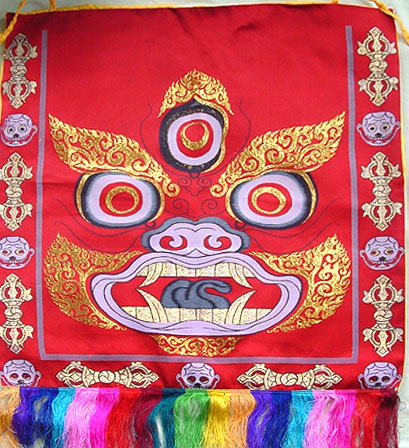 Click on the photo for a close-up.

13. Tibetan Necromancer's Apron. Brocade with fringe. Made to be worn under a bone apron by an Oracle or necromancer during tantric rituals. We bought this in Lhasa in the Barkhor market around the Jokhang temple. 26" square. $75.
Home || The Catalog || Tibet Travel Update || Contact Us!