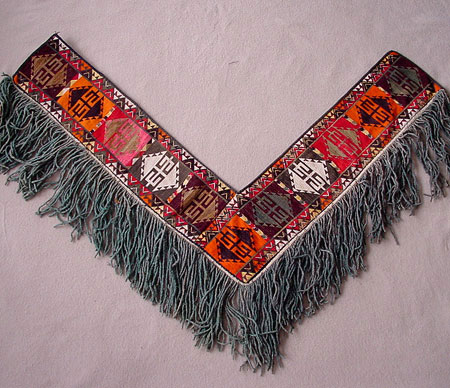 Click on the photo for a close up of the center.

8. Turkoman Horse Decoration. Cotton. Central Asia, mid-20th century. Fine embroidery in geometric designs. For a horse in a parade. Length of bottom of the V: 25" (63 cm.), length of the top: 19" (48 cm.) $150.
Home || The Catalog || Tibet Travel Update || Contact Us!