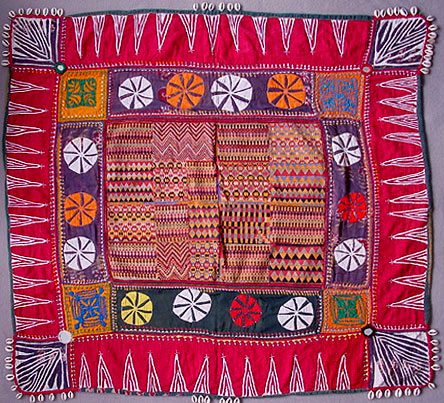 Click on the photo for a close up of the center.

9. Banjara Ceremonial Cloth. India. Mid-20th century. Cotton with mirrors and shells. Very fine embroidery and applique used to cover offerings during ceremonies. Each intricate design in the center has a ritual meaning while the circles and the 4 mirrors around the outside have a protective purpose. This bag has been lined and a wool strap attached. Excellent condition. 32" x 36" (81 cm. x 91 cm.) $350.
Home || The Catalog || Tibet Travel Update || Contact Us!