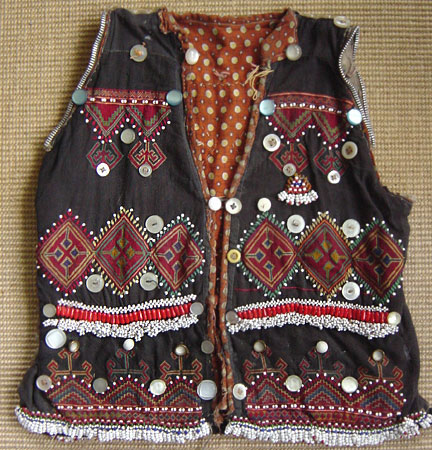 Click on the photo for a close-up.

6. Swat Valley Bodice. Silk thread on cotton. Swat Valley, Pakistan, ca. 1900. Very fine embroidery in geometric patterns and decorated with valuable trade items such as seed beads, mother-of-pearl buttons and a zipper. Width 13" (33 cm.), height 15" (38 cm.) $495.
Home || The Catalog || Tibet Travel Update || Contact Us!