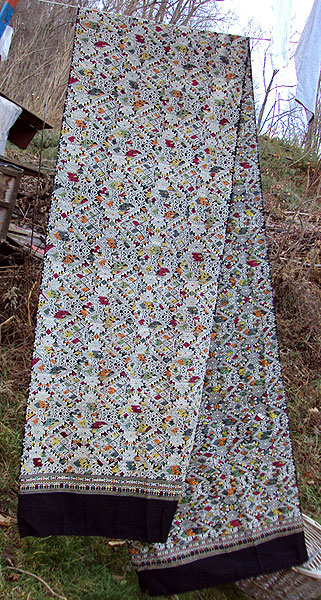 Click on the photo for close-ups.

14. Ancestor Banner. Laos, Supplementary weft weave on cotton with silk thread. 140" (355 cm.) long, 24" (61 cm.) wide. We bought this in Luang Prabang in Laos 15 years ago. Every inch is covered in fine embroidery done in bright silk on cotton. Made to be given to a Buddhist temple in honor of an ancestor, enabling them to pull themselves up to heaven. $795.
Home || The Catalog || Tibet Travel Update || Contact Us!