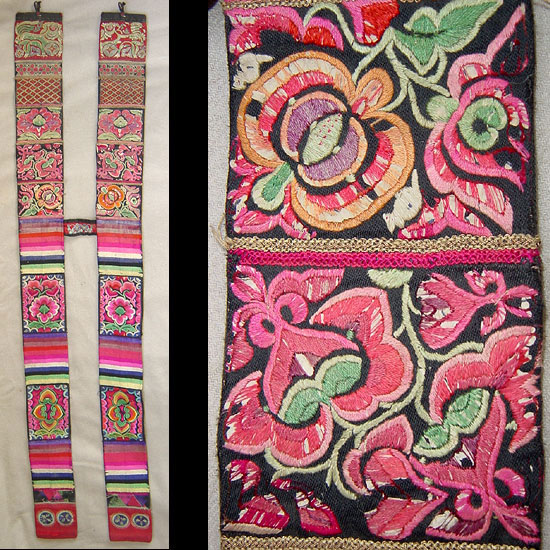 Click on the photo for a close-up of the snow lions.

7. Bright Embroidered Hair Decoration. Tibet. Cotton embroidered with silk thread. Two smiling snow lions at the top, then a very fine geometric section, then alternating panels of stripes and flowers on two cotton strips that are attached to a woman's braids. Each 45" (115 cm.) $295.
Home || The Catalog || Tibet Travel Update || Contact Us!