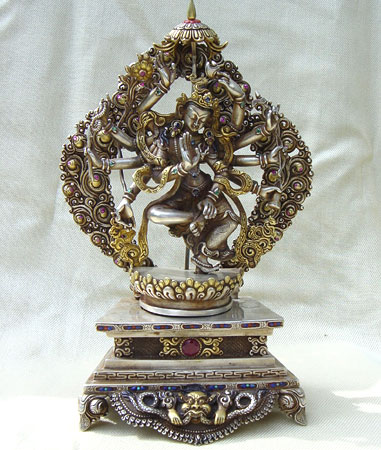 Click on the photo for different views.

4. Silver, Gilded and Jeweled Chenresig. Sterling silver with gold plating, rubies, sapphires, emeralds, turquoise, lapis and coral. 8" (20 cm.), 1054 grams (2.32 pounds). Dancing on a lotus throne before a aureole set with rubies in the clouds. His hands hold and ax, banner, bow, bell, lotus, arrow and rope. 3 large rubies are set into the throne which has an image of Garuda at the bottom. Amazing. $4800.

Home || The Catalog || Tibet Travel Update || Contact Us!