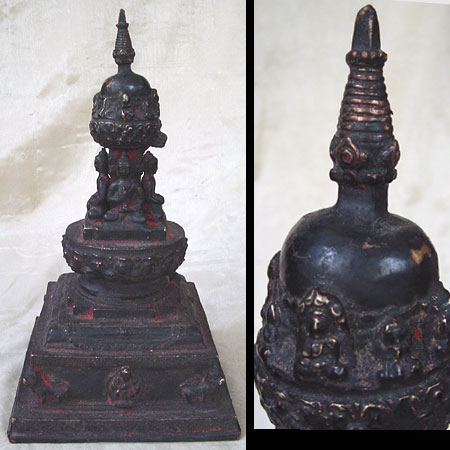 Click on the photo for enlargements.

7. Bronze Stupa with Four Buddhas. 11 1/2". Nepal, mid-20th century. This is a wonderful, very heavy piece. Four Buddhas sit on a lotus blossom, in different mudras. The rounded part of the stupa serves as a parasol over them, and is also decorated with a ring of small Buddhas. The base has guardian lions at the four corners and medallions of multi-armed deities between them. A naga encircles the base of the lotus.
$425.

Home || The Catalog || Tibet Travel Update || Contact Us!