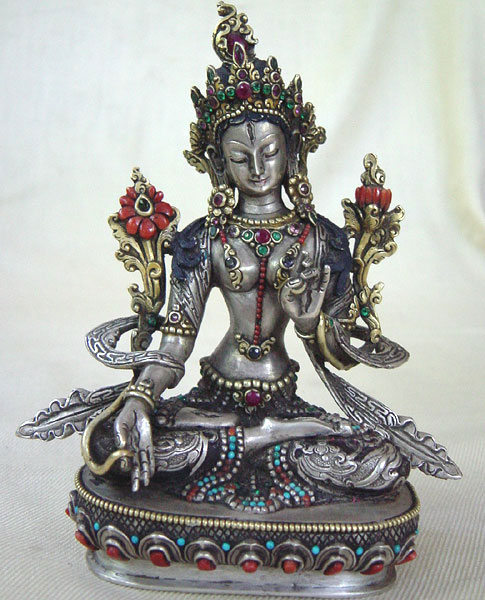 Click on the photo for a close up.

3. Silver Tara. Solid silver with rubies, emeralds, sapphires, coral and turquoise. 5 1/2" (14 cm.) high. White Tara seated on a lotus and swan throne with flowing robes, a crown of rubies and emeralds, necklace of sapphire, coral, rubies and emeralds and holding a gilded lotus of coral stones in each hand. A large ruby, 1/4" in diameter, sits in her hair. $1600.

Home || The Catalog || Tibet Travel Update || Contact Us!