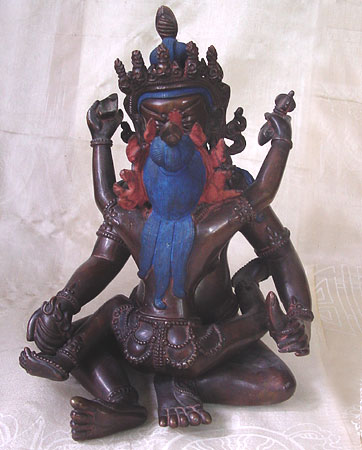 Click on the photo for a side view.

8. Jambhala and Consort. Copper, 8". Jambhala is the Buddhist form of the Hindu god of wealth, Kubera. He is fat and covered with jewels and holds a mongoose in one hand and a flaming jewel in the other. In sexual union with his consort he symbolizes the countless pairs of opposites in mundane existance. These are two solid copper statues joined togeher to make one. SOLD.

Home || The Catalog || Tibet Travel Update || Contact Us!