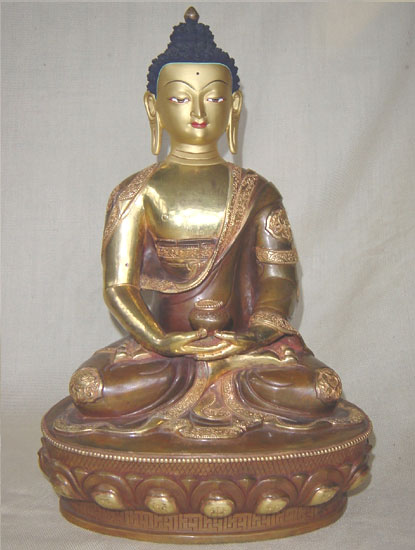 Click on the photo for different views.

5. Buddha Sakyamuni. Copper with gold. Height 13 1/2" (35 cm.) Seated, holding a medicine bowl, his robes edged with gold and decorated with 8 carved gold plated sacred symbol medallions. The back of the lotus throne is inscribed with "Om Mane Padme Hum" in Sanskrit letters. $650.

Home || The Catalog || Tibet Travel Update || Contact Us!