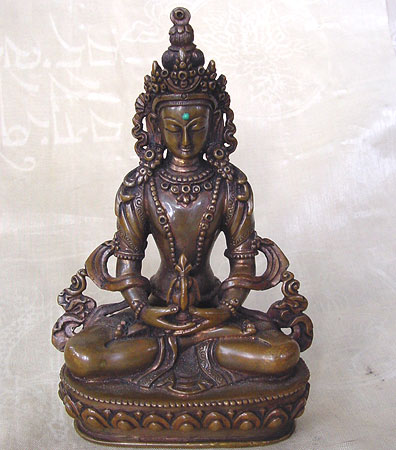 Click on the photo for a close-up.

9. Copper Amitayus. 5 1/2". Seated on a lotus, wearing jewels, a crown and flowing robes. He holds a vase containing the three jewels, the Buddha the Dharma and the Sangha. $225.

Home || The Catalog || Tibet Travel Update || Contact Us!