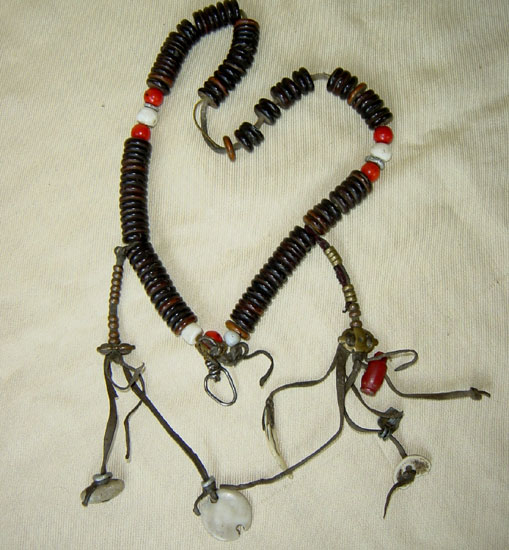 Click on the photo for enlargements.

27. Old Mala with Claw, Shell and Zip. Tibet. 25" (64 cm.) 108 coconut shell beads on a leather string, with conch shell and red glass. One counter is copper, with a dorje; the other is brass and decorated with a leopard claw, a shell, part of a zipper and a piece of plastic. Other embellishments include a stone bead and a shell disk. The central bead has a piece of metal onto which a thogchags or other prized item could be fixed. $450.

Home || The Catalog || Tibet Travel Update || Contact Us!