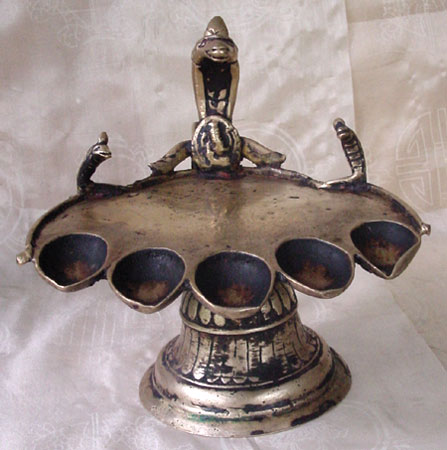 Click on the photo for a view of the lamp, lighted.

7. Large Ritual Lamp with Ganesh and Nagas. 19th century, Brass, Nepal. 7" high, 7" wide. Used for offerings and dedications, the lamp will be piled with rice and flower offerings, the five lamps filled with oil and offerings made to local or household gods. There is a small Ganesh figure at the back to ensure prosperity no matter which local god the offering is for. The nagas are smiling. $395.

Home || The Catalog || Tibet Travel Update || Contact Us!