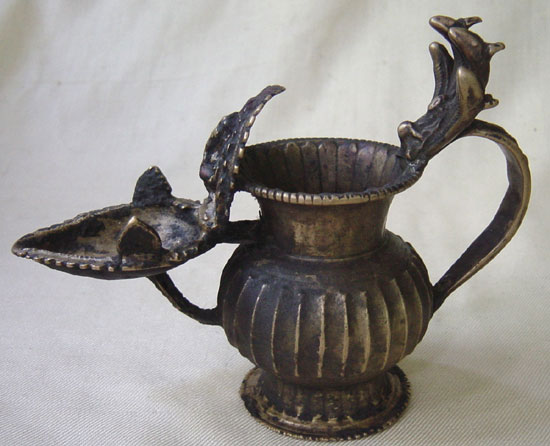 Click on the photo for details.

19. Sukunda Oil Lamp Nepal,19th century. Brass, 5 1/2" (14 cm.) tall, 7 1/4" (19 cm.) from handle to lamp. The sukunda is both a pot for holding oil and a lamp for burning. The flame burns in front of an image of Ganesh, remover of obstacles, while a small Buddha figure under a protective umbrella of nagas, sits above the pot of oil. Two lions guard either side of the flame. $165.

Home || The Catalog || Tibet Travel Update || Contact Us!