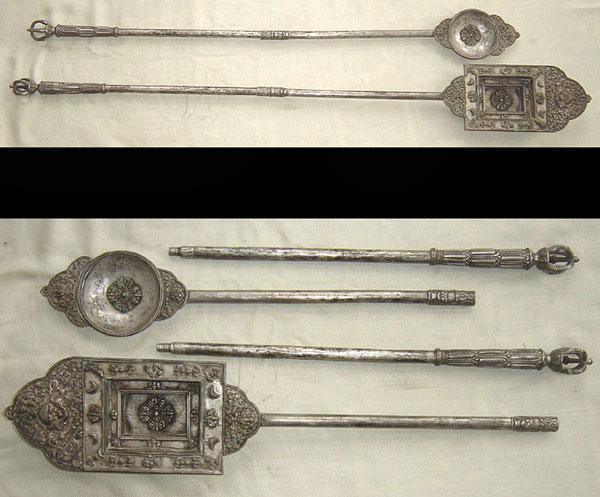 Click on the photo for enlargements.

24. Pair of Ritual Fire Spoons Tibet, early 20th Century. Longest spoon is 35 1/2" (90 cm.), made from copper with silver plate. Used during a fire sacrifice to invoke the gods on important occasions. The round spoon is a receptacle; the other is used to pour the offering into the fire. According to the Tantric idea of the inseparability of male and female principles, the spoons are thought of as female and male, the joining of wisdom and means. Each spoon unscrews in the middle, at the dragon's head. $3,500.


Home || The Catalog || Tibet Travel Update || Contact Us!