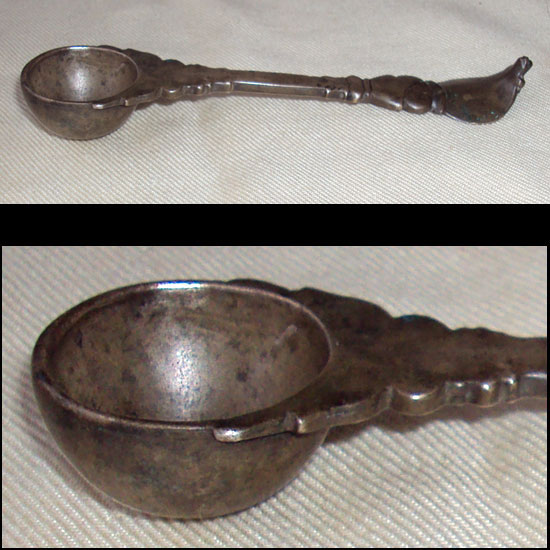 Click on the photo for a close-up of the naga handle.

30. Ritual Spoon.5 3/4" (15 cm.) long. 19th century Nepal, bronze. For filling butter lamps. A nice deep bowl with the handle in the shape of a naga head. $75.

Home || The Catalog || Tibet Travel Update || Contact Us!