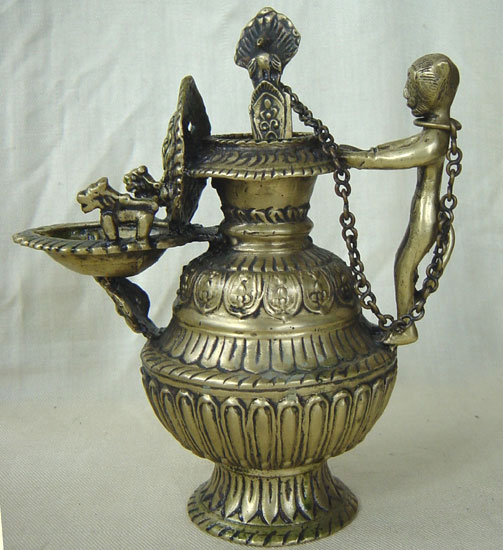 Click on the photo for a front view.

21. Large Sukunda with Monkey Nepal, mid-20th century. 7 1/2" (19 cm.) high. Brass. The oil pot is in the shape of a lotus flower, the spoon handle is a peacock and the flame burns before a figure of Ganesh and between two guardian lions. The handle is a monkey. $375.

Home || The Catalog || Tibet Travel Update || Contact Us!