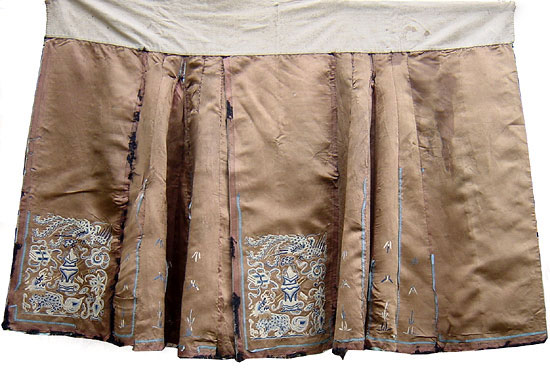 Click on the photo for close-ups.

22. Yao Hilltribe Shaman's Skirt Thailand, mid-20th century. Silk with cotton lining and waistband. Length of waistband 47" (120 cm.), from top of waistband to hem 37 1/2" (94 cm.), measurement along the hem 97" (246 cm.). Two panels embroidered with a lion, phoenix, books and a vase. Hand stitched, the two main panels were once edged with black silk, now worn away. $375.


Home || The Catalog || Tibet Travel Update || Contact Us!