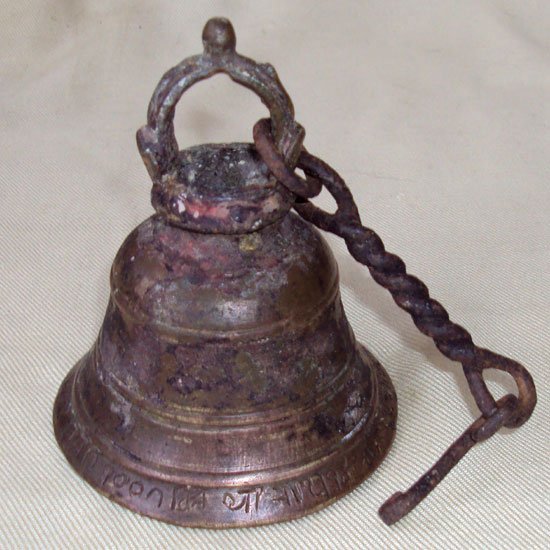 Click on the photo for a close-up of the inscription.

12. Inscribed Temple Bell. 4 1/2" (11.4 cm.) high. 19th Century Nepal. A very old bell inscribed on the rim with a name and a date that I can't read. The bell is encrusted with dirt, smoke and oil from use in the temple. $175.


Home || The Catalog || Tibet Travel Update || Contact Us!