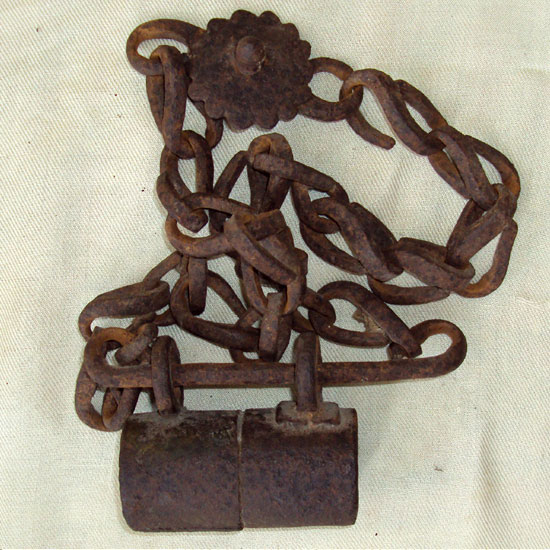 Click on the photo for more pictures.

11. Shaman's Amulet Necklace. Nepal. 36" (91 cm.) long, the amulet itself is 3 1/4" (8 cm) long and 1 1/2" (4 cm.) in diameter. A heavy iron chain holding an iron amulet case with a flower-shaped clasp at one end. This is a very old piece with the individual links of the chain showing a lot of wear. The sealed amulet case probably contains the original prayer scroll but it is impossible to open. $225.


Home || The Catalog || Tibet Travel Update || Contact Us!