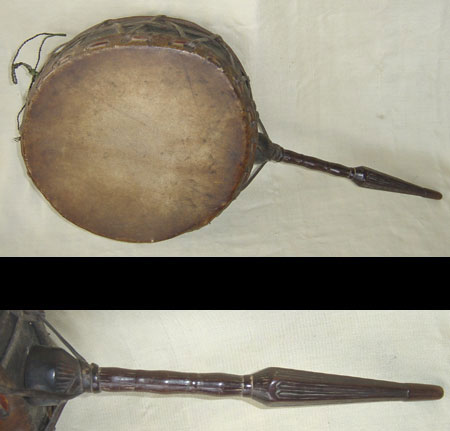 Click on the photo for an enlargement of the drum head.

18. 19th C. Shaman's Drum. Nepal, Wood with leather. With a very simply carved handle, well worn to a beautiful patina. Also with a fine, resonant sound; the drum can either be played with a stick or shaken for the sound created by the small stones inside. Length 27" (68 cm.), diameter 13" (32 cm.) $375.


Home || The Catalog || Tibet Travel Update || Contact Us!