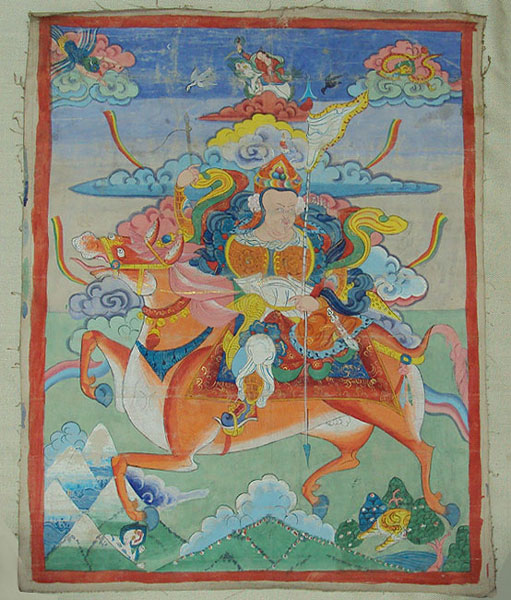 Click on the photo for enlargements.

16. King Gesar of Ling. 19th - 20th Century, Tibet. Cloth painting with gold highlights showing King Gesar holding a banner and sceptre and surrounded by symbols of his power: a khyung, dragon, snowlion and tiger. 15" by 19" (38 cm. by 48 cm.) $450.

Home || The Catalog || Tibet Travel Update || Contact Us!