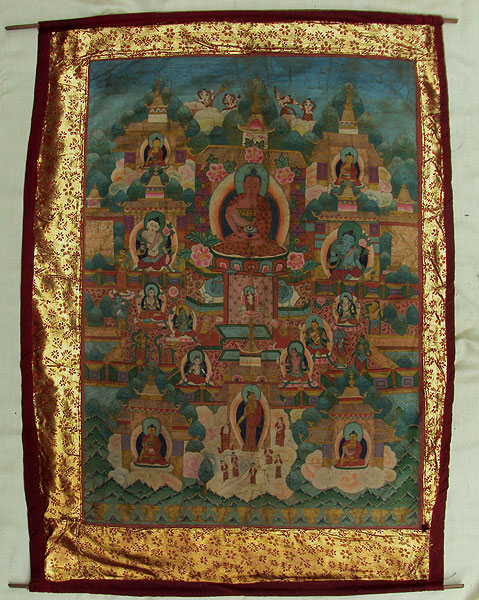 Click on the photo for enlargements.

15. Large Tamang Thanka of Amitayus and Deities. 19th Century, Nepal. Painted on cloth with a new brocade border and showing a seated Amitayus in a sumptuous palace surrounded by deities. Size of painting including brocade 29" by 40" (74 cm. by 101 cm.) $1200.

Home || The Catalog || Tibet Travel Update || Contact Us!