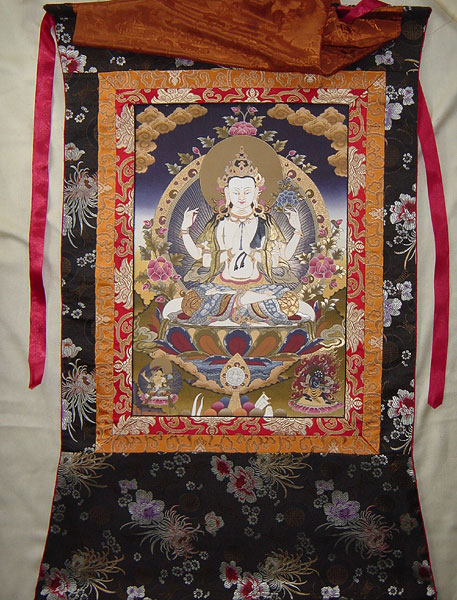 Click on the photo for enlargements.

14. Chenresig Thanka in Brocade. Contemporary, Kathmandu. Beautiful painting of Chenresig, clad in gold and silver robes and surrounded by a golden aurole and lotus flowers. At the bottom of the thanka are small images of Manjushri and Vajrapani. Framed in brocade decorated with flower and long life designs. Size of painting: 14" x 19" (35 cm. by 48 cm.), including brocade 25" by 40" (63 cm. by 101 cm.) $320.

Home || The Catalog || Tibet Travel Update || Contact Us!