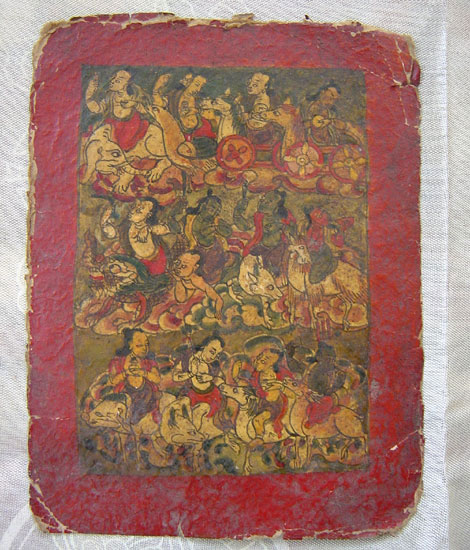 Click on the photo for enlargements.

9. Mini Painting of Deities. 5" (13 cm.) by 3 3/4" (9.4 cm.) I bought this in Lhasa at the same time as the two Dorje Pagmo miniatures above. Painted on a card of mulberry paper and showing an army of deities on different animals: elephant, bird, dragon, oxen and horses. $125.

Home || The Catalog || Tibet Travel Update || Contact Us!