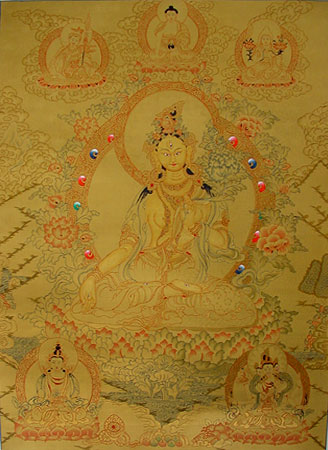 Click on the photo for enlargements.

13. White Tara Thanka in Gold. Painted in different hues of gold paint, this thanka shines. Tara is seated on a lotus, wearing a crown with a figure of the Buddha and surrounded by flowers and mountains, saints and deities. The background is subtly painted with swirls. 14" x 19", $285.

Home || The Catalog || Tibet Travel Update || Contact Us!