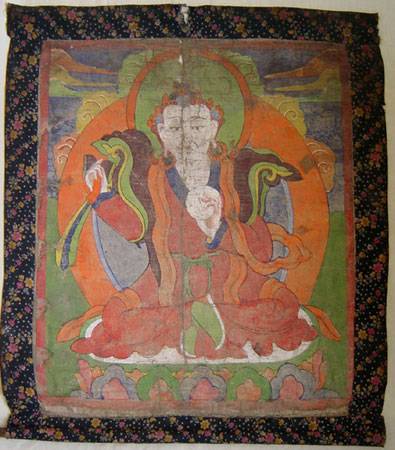 Click on the photo for the thanka without the border.

10. Norbu dZin Pa. Tibet or Mongolia, 19th century. Purchased as one of a set from a temple that had recently commissioned new thankas, this painting shows wear in the top center but it still has a lot of charm. I think this is the Bodhisattva Norbu dZin Pa, the Gem Holder; he holds a wish fulfilling jewel in one hand, a drum in the other. Painted on loosely woven cloth, the painting is 17" by 19 1/2" (43 cm. by 50 cm.), 21" by 23" including the border. $275.

Home || The Catalog || Tibet Travel Update || Contact Us!