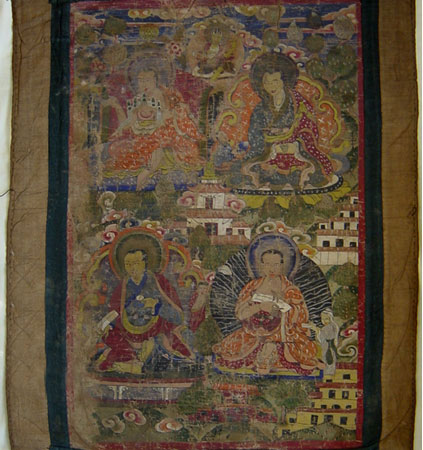 Click on the photo for a picture of the thanka and the border.

2. Four Arhats Tibet, 19th Century. Similar in style to the thanka above and showing four of the sixteen Tibetan arhats. Rahula holds a crown; Cudapanthaka is deep in meditation; Pindola-Bharadvaja holds a book and a begging bowl; Panthaka holds a book and one hand is in the gesture of argument. The thanka itself is 26" (65 cm.) by 17" (43 cm); with the hand sewn border it measures 37" by 24". $850.

Home || The Catalog || Tibet Travel Update || Contact Us!