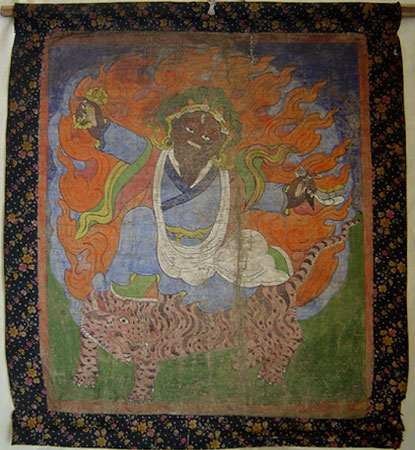 Click on the photo for the thanka without the border.

12. Dorje Drolo. Tibet or Mongolia, 19th century. The incarnation of a wrathful Padmasambhava, subduer of demons. He rides a pregnant tigress and holds a vajra in one hand, phurba in another. Painted on loosely woven cloth, the painting is 17" by 19 1/2" (43 cm. by 50 cm.), 21" by 23" including the border. $450.

Home || The Catalog || Tibet Travel Update || Contact Us!