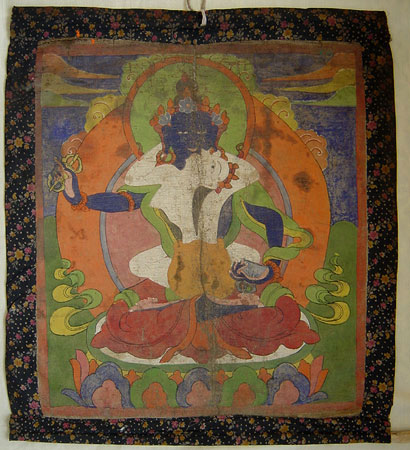 Click on the photo for the thanka without the border.

11. Chakrasamvara. Tibet or Mongolia, 19th century. From the same set of paintings as above. Chakrasamvara and his consort Vajravarahi, enlightenment through the blissful union of compassion and wisdom. Painted on loosely woven cloth, the painting is 17" by 19 1/2" (43 cm. by 50 cm.), 21" by 23" including the border. $275.

Home || The Catalog || Tibet Travel Update || Contact Us!