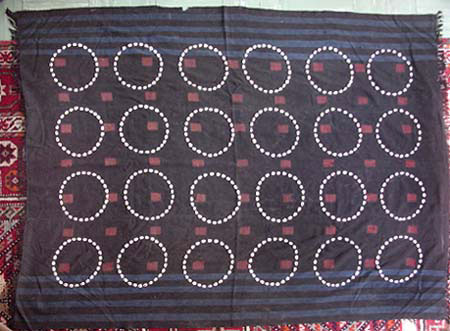 Click on the photo for a close-up.

7. Men's Body Cloth. length 59", width 42". Cowrie shell circles over red dyed dog hair squares. Four blue stripes up each side. Woven in three pieces on a backstrap loom. With several skillful repairs. $800
Home || The Catalog || Tibet Travel Update || Contact Us!