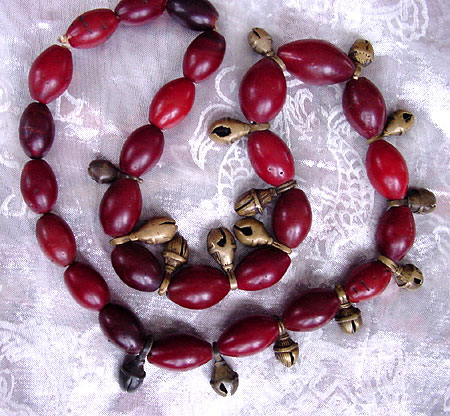 Click on the photo for a close-up.

6. Antique Naga "Carnelian" and Brass Bell Necklace. Old glass beads made to simulate carnelian. Wonderful old bells made by the lost wax process, now so old that they are worn through in places. 28" long. $395
Home || The Catalog || Tibet Travel Update || Contact Us!