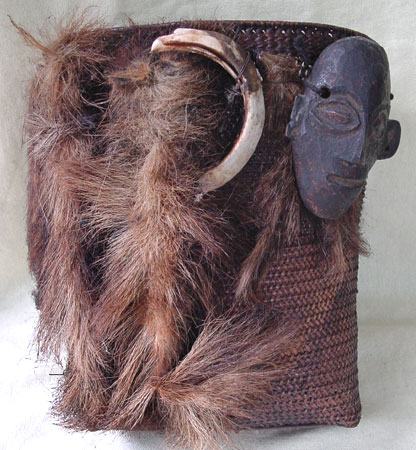 Click on the photo for a close-up.

11. Headhunter's Basket. 9" high. Woven of cane and decorated with monkey fur, boar's tusk and a wooden head. The carved wooden heads were also often used as a warrior's chest ornament. $450
Home || The Catalog || Tibet Travel Update || Contact Us!