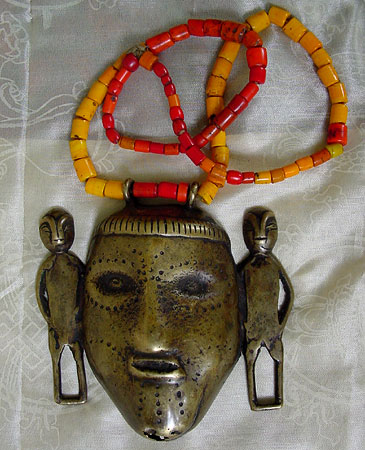 Click on the photo for a close-up.

5. Bronze Pendant. Mid 20th century. Pendant shaped as a tattoed head flanked by two standing figures. Cast in bronze by the lost wax process and typical of the Thendu Konyak People. Strung on a string of yellow and red glass beads. The pendant is 4" tall, 4 3/4" wide; the strand of beads is 24" long. $650.
Home || The Catalog || Tibet Travel Update || Contact Us!