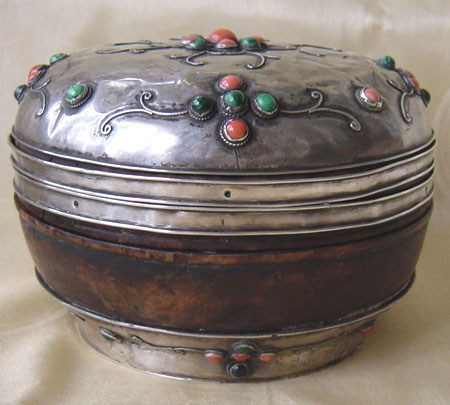 Click on the photo for a view of the other side.

5. Silver and Burlwood Tsampa Bowl. Mongolia, 1920s. 5 1/2" (14 cm.) in diamter by 4" (10 cm.) high. A burlwood bowl used for mixing and eating tsampa (roasted barley flour) with butter tea. The top is covered in silver and studded with coral and green turquoise stones. Note: There is a recent break on the inside lip of the bowl. $550.


Home || The Catalog || Tibet Travel Update || Contact Us!