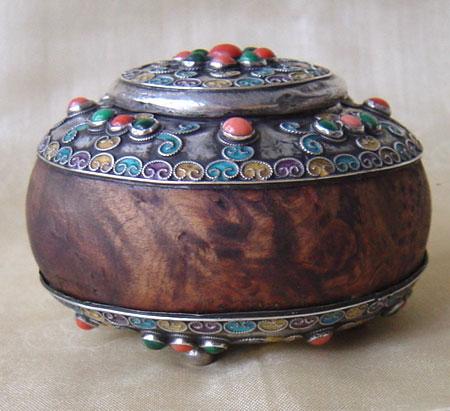 Click on the photo for a view of the top.

3. Burlwood and Silver Box. Early 20th Century. 3 1/2" (9 cm.) diameter, 2 1/4" (6 cm.) high. A little jewel of a box -- beautiful burlwood with enamelled silver and set with coral and very green turquoise stones and standing on little silver ball feet. $425.


Home || The Catalog || Tibet Travel Update || Contact Us!