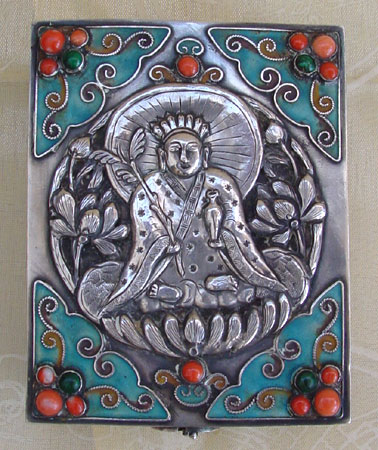 Click on the photo for a view of the clasp and the open box.

4. Box with Buddha and Yin Yang Clasp. 1920s, Mongolia 3" wide, 3 3/4" high. A rectangular box on round pedestal feet, the top decorated with a crowned Buddha seated on a lotus and surrounded by flowers, enamel swirls and coral and green turquoise stones. The swivel clasp in in the form of an unfolding yin yang symbol. $695.


Home || The Catalog || Tibet Travel Update || Contact Us!