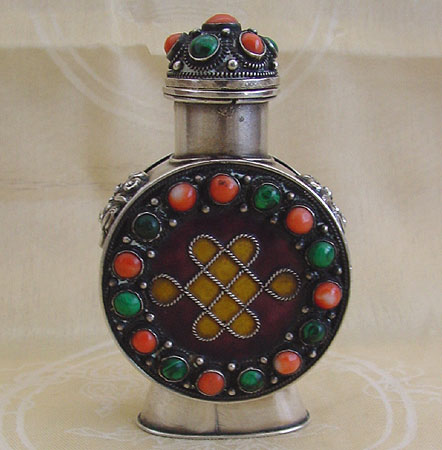 Click on the photo for a view of the demon on the side.

9. Enamelled Snuff Bottle. Mongolia, 1920s. Height 2 7/8". Both sides decorated with an enamelled endless knot design in a circle of coral and green turquoise. Each side of the bottle has the face of a smiling demon. $395.


Home || The Catalog || Tibet Travel Update || Contact Us!