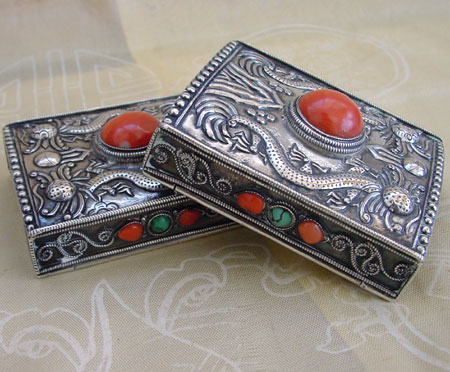 Click on the photo for a view of the fronts.

11. Pair of Dragon Matchbook Covers. Mongolia, 1920s. Each 2 3/4" by 2 1/4". Beautifully worked but I am just guessing as to what these are. The front is decorated with dragons and mountains and large coral stones, one side is decorated with coral and turquoise, and one side and the back are plain. They snap open and closed on a hinge. $595.


Home || The Catalog || Tibet Travel Update || Contact Us!