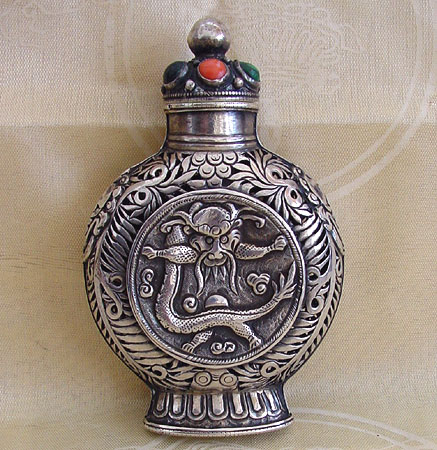 Click on the photo for a view of the open bottle.

7. Silver Snuff Bottle with Dragons. Mongolia, 1920s. Height 3 1/2". Pierced silver work surounds a central, small bottle. Both the front and back of the bottle are decorated with dragons, the sides with smiling demons and the top with coral and very green turquoise stones. $495.


Home || The Catalog || Tibet Travel Update || Contact Us!