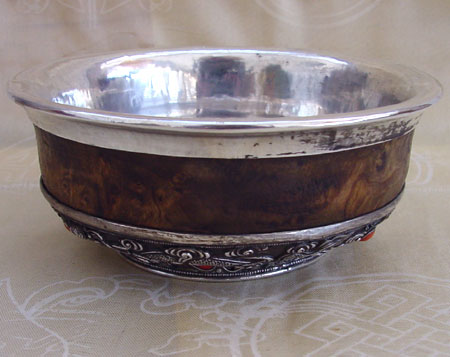 Click on the photo for a view of the inside.

6. Silver and Burlwood Cup. Mongolia, 1920s. Diameter 4 3/4"; height 2". Used for tea and rice beer -- everyone carries his own cup and when travellers meet they share a drink of whatever they have. Carved from a heavy knot of burlwood and lined with silver on the inside and the base. A fierce lion is etched on the silver of the inside and dragons, clouds, mountains and coral stones surround the base. $650.


Home || The Catalog || Tibet Travel Update || Contact Us!