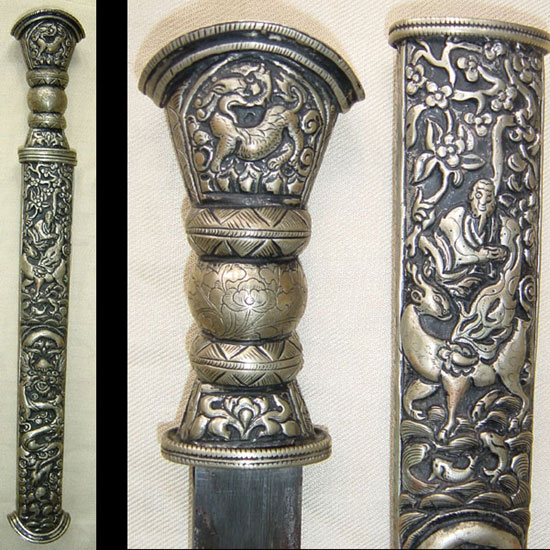 Click on the photo to see the back.
27. Long Knife. Tibet. 17 1/2" (44 cm.) long. Copper repousse plated with nickel. The front of the sheath is decorated with a sage and a deer in a garden by a river full of fish. Below him is a dragon; all are symbols of good luck and long life. The hasp has a snow lion and the back of the knife is cast with various Buddhist symbols. This is a new knife but a genuine Khampa one, not made for the tourist market. $395.

Home || The Catalog || Tibet Travel Update || Contact Us!