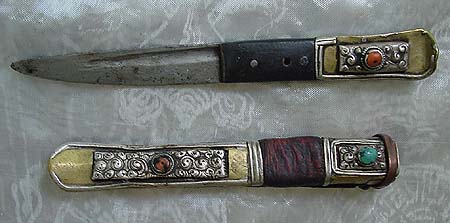 For a side view, click on the photo.

34. Old knife with Horn Handle. Lovely old knife with silver cloud decorations holding turquoise and coral. 10 1/2" long. The handle is silver, horn and brass with a coral stone, the sheath is wrapped with an old piece of leather.
$350.

Home || The Catalog || Tibet Travel Update || Contact Us!