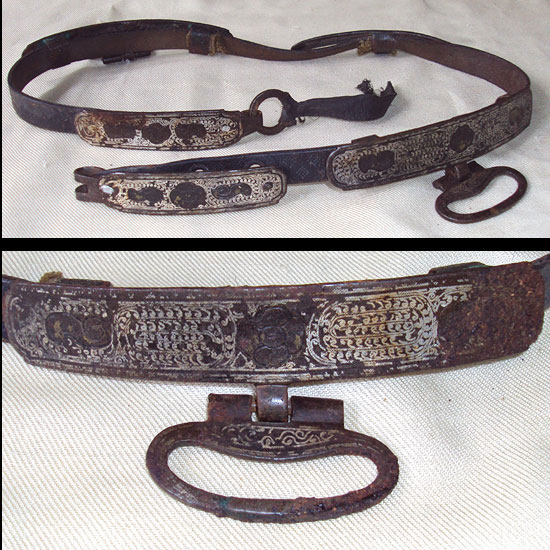 Click on the photo for a close up.
14. Tibetan Leather Belt. 34" (87 cm.) long, two of metal pieces are 6" (15 cm.) long, three are 5" long. Iron damascened with silver in a foliate design; there's quite a lot of rust on some of the pieces and the hook that closes the belt is missing. One of the metal pieces is only attached to the leather on one side. Still, it's a nice piece and there aren't a lot of these around. $250.

Home || The Catalog || Tibet Travel Update || Contact Us!