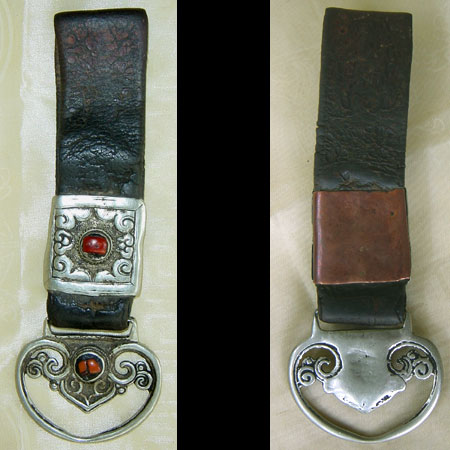 Click on the photo for a close up.
12. Leather and Silver Strap. 7 1/2" (19 cm.) long, Central Tibet. A good grade of silver set with two coral stones. This strap would be hung from a belt and in turn various items (a needle case, flint, or purse) would be hung from it. $175.

Home || The Catalog || Tibet Travel Update || Contact Us!